The Vision
TCG CREST aspires to be a world-leading research institute that unleashes the untapped and true potential of human talent.

As an institution , TCG CREST is especially dedicated to the three Ks: Knowledge Creation, Knowledge Application, and Knowledge Dissemination. The focus is on creating a strong network with highly reputed knowledge centres throughout the world: universities, research institutions, technology-driven global corporate entities, and academic communities. The goal is to inculcate a strong culture of continual knowledge exchange through research, student exchange, faculty exchange, joint projects, collaborative workshops, and participative seminars.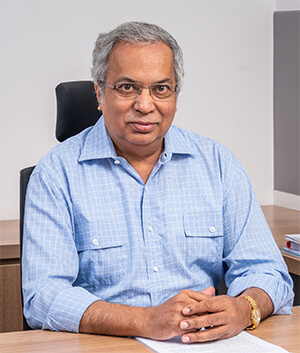 Dr. Purnendu Chatterjee
Founder and Chairman of TCG CREST
Collaborate for a harmonious future
We create innovative solutions for societal benefits
The mission of TCG CREST is to conduct fundamental research at the frontiers of both science and technology. It seeks to encourage cross-pollination of ideas and concepts among the various research programs of the individual institutes within its umbrella. A few of the research areas are highlighted here. Please go through the details to get an exhaustive information of our research inititatives.
TCG CREST has set up the first campus in Sector V, Salt Lake City, Kolkata. State-of-the-art laboratories and research facilities for the individual Institutes, spacious classrooms and technology interventions for executing both off-line and on-line academic classes and programs, conference rooms and other infrastructures provide the students and the faculty an ideal environment for creative exchanges and high-end research collaborations.
Purnendu Chatterjee
Chairman, TCG CREST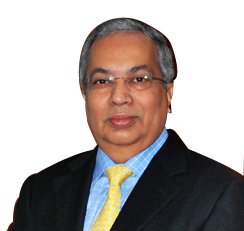 Dr. Purnendu Chatterjee is the Founder and Chairman of The Chatterjee Group (TCG) as well as the Chairman of TCG CREST. Founded in 1989, TCG is a premier private equity firm, with investments and operations spanning several continents and industries.
Read More
Kishore Bhattacharya
Board of Directors, TCG CREST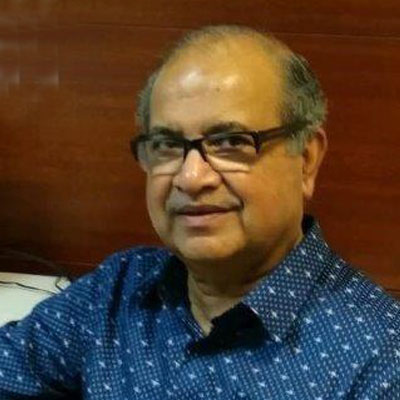 An alumnus of IIT Kharagpur and Director in various TCG Companies since 1995, Kishore has been actively involved in setting up operations of the Group in India since inception.
Read More
S. Shankar Sastri
Board of Directors, TCG CREST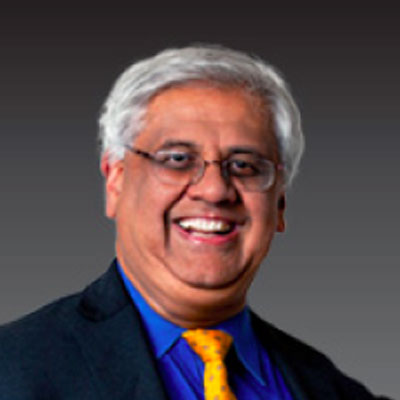 Dr. S. Shankar Sastry, a member of the Board of DIrectors of TCG CREST, is currently the Dean of Engineering at University of California, Berkeley and the faculty director of the Blum Center for Developing Economies.
Read More
Swapan Bhattacharya
Board of Directors, TCG CREST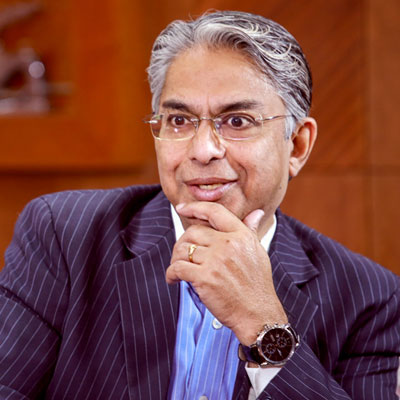 Swapan bhattacharya, member of the Board of Directors of TCG CREST, is the Managing Director of TCG Lifesciences (TCGLS) and is responsible for the executive leadership and overall management of the company.
Read More



Collaborations and Tie-ups
TCG CREST focuses on creating strong networks with reputed knowledge centres of the world – universities, research institutions, technology-driven corporations and academic communities. Collaboration in academic programs, research areas, and other outreach initiatives is critical to achieve the objective of being a truly successful institution in a knowledge-centric global world.
View More
Some learnings can change the future
Academic Programs
Find more
The Centre for High Impact Neuroscience and Translational Applications (CHINTA), TCG CREST is organizing the Neuroscience Symposium 2024 from January 18-20, 2024 in Kolkata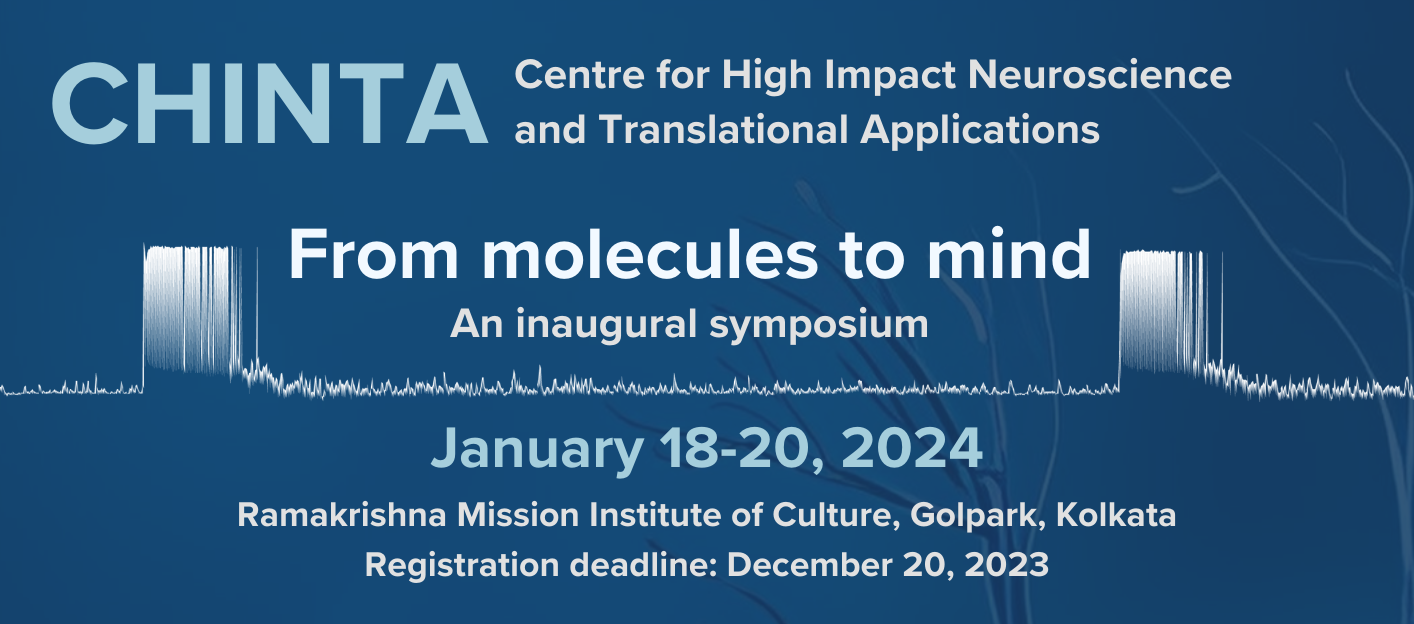 Symposium on Quantum Computing with Superconducting Qubits (SQCSQ) - 2023 5th-6th December, 2023 Organized by Centre for Quantum Engineering, Research and Education (CQuERE)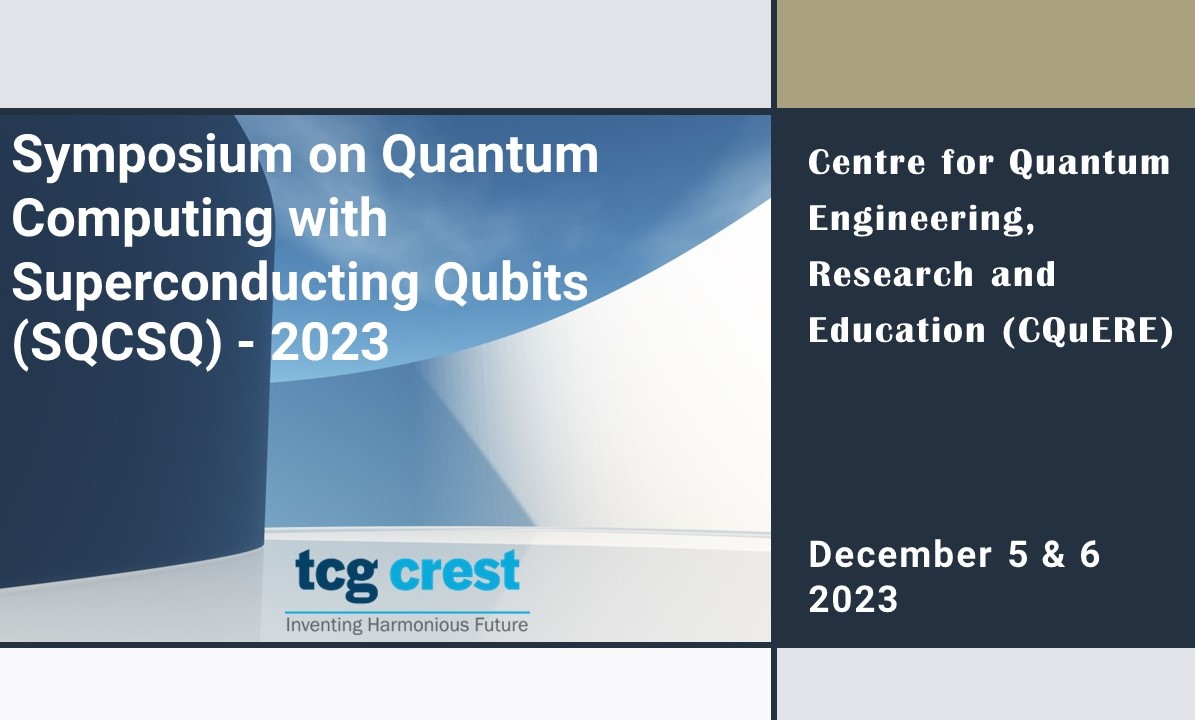 TCG CREST was delighted to host Prof. Manoj Kumar Dhar ( Director, AcSIR & Chairman, Senate, AcSIR), Prof. Ajay Dhar (Associate Director, AcSIR) and Mrs. Arpita Sengupta (Academic co-ordinator, AcSIR) for the day long program on Thursday, September 14, 2023 in the TCG CREST campus.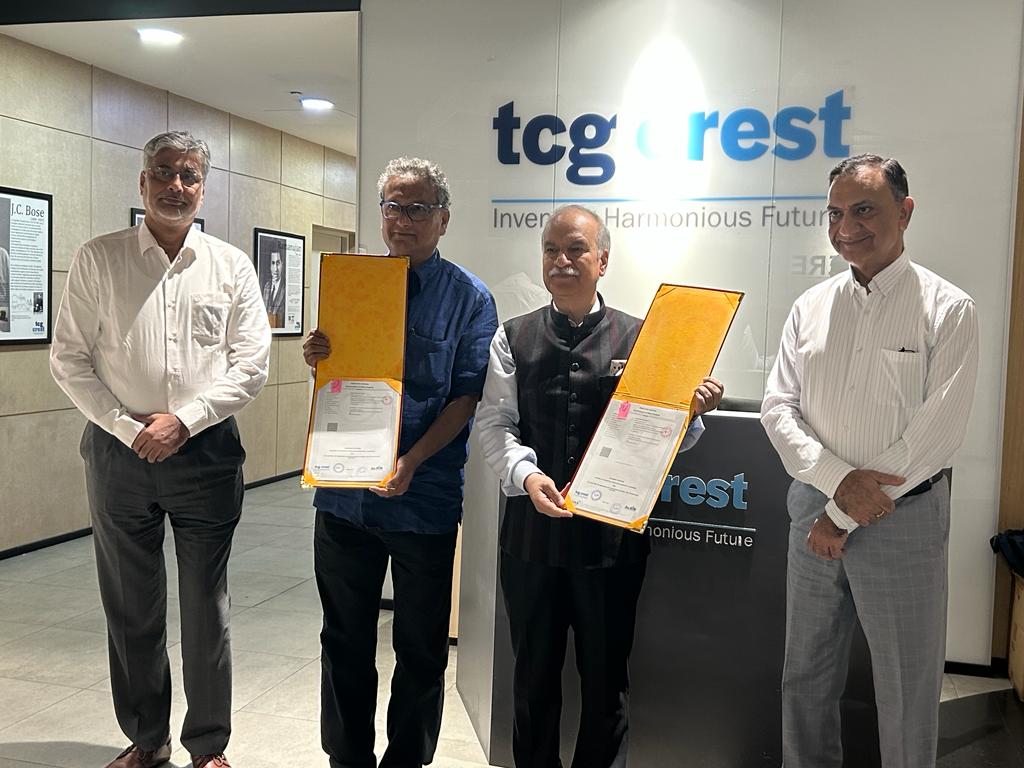 Swagatam Das becomes 'Distinguished Speaker' of ACM TCG CREST feels honoured to announce that Professor Swagatam Das, Deputy Director of  IAI, TCG CREST has been appointed as a 'Distinguished Speaker' of Association for Computing Machinery (ACM), USA for a term of 3 years. ACM, the world's largest educational and scientific...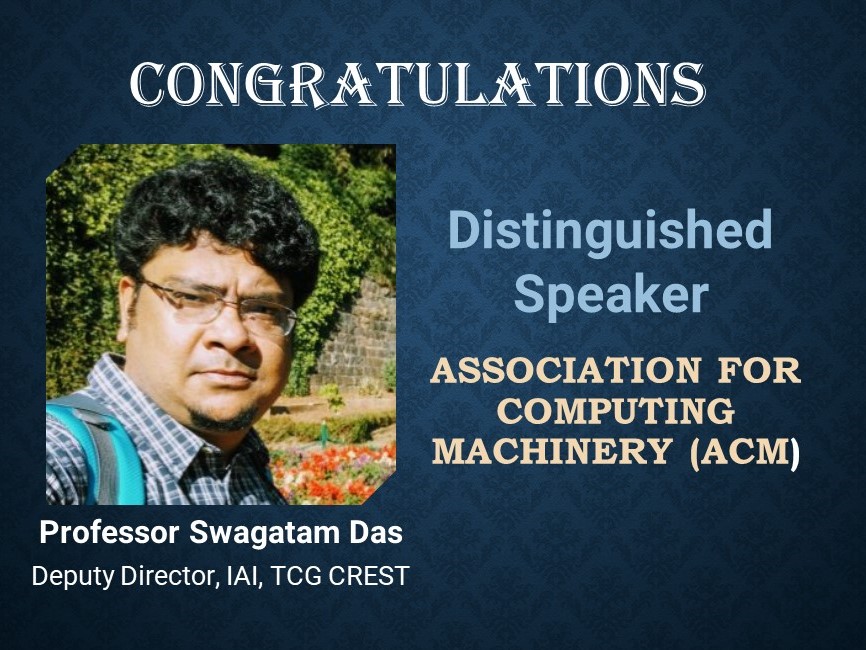 TCG CREST Colloquia Topic: Robust Resistive and Mem-devices for Neuromorphic Circuits Speaker : Prof. T. Venkatesan                       Director: Center for Quantum Research and Technology University of Oklahoma, USA Date: August 17, 2023 Time: 11:30 hr (IST) Venue: TCG CREST, Bengal...